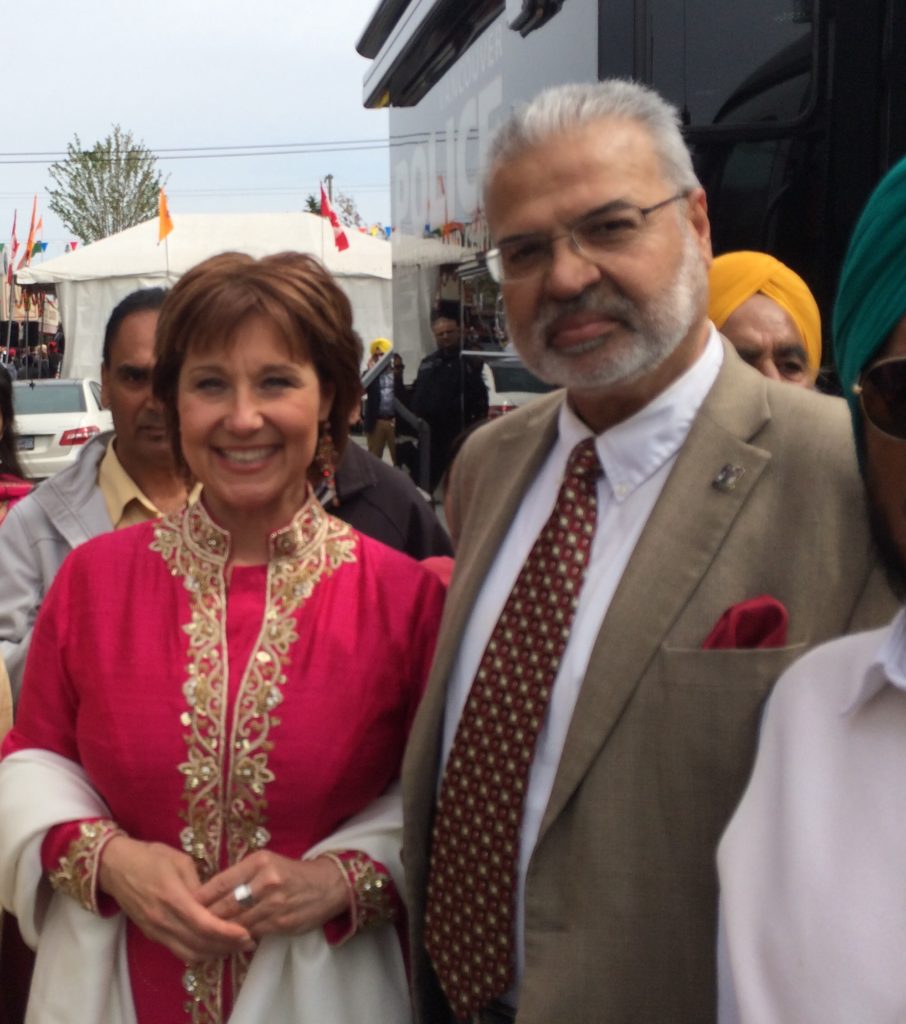 Kal Rangi's Funeral Services will be held on Sunday October 7th, 2018, 3 pm at Five rivers Funeral home Delta. Bhog will follow at 5:00pm at #5 Road Gurdwara Richmond.
RICHMOND – Well known realtor and Richmond political mover-shaker Kuldip Singh "Kal" Rangi passed away this week after being hospitalized with a brief illness.
Rangi was always a bright and smiling presence at community and political events and did much for the Indo-Canadian community on political and social issues. He was also very well connected to Punjab politics, especially the Congress party with whom he shared a close relationship.
LINK editor R. Paul Dhillon remembers his dear friend Rangi fondly as the two shared many stories of political and media interest as well talking about everything and anything to do with Punjab and Canadian politics.
Dhillon said he talked to Rangi last Thursday on the phone when the always smiling Rangi was still very mindful and told Dhillon that make sure the LINK talks to his friend and Richmond mayor Malcolm Brodie about the current civic election campaign. Talking from his hospital bed, Rangi told Dhillon that he was getting better and will be soon home and that they will meet up and talk further. It was not to be and Dhillon is grateful for Rangi's friendship and mutual love of politics and media.
"Kal was a classy gentleman and a dear friend and his passing is a huge loss to his family and friends and the Indo-Canadian community whom he loved and adored," Dhillon said.
"I will miss talking to him and the fabulous summer BBQs which he held for his family and friends. We will all miss him dearly. May God give peace to Kal's soul."
Kal Rangi's Funeral Services will be held:
Sunday October 7th, 2018, 3 pm at Five rivers Funeral home Delta.
Bhog will follow at 5:00pm at #5 Road Gurdwara Richmond