Renuka Amarasingha's usual routine was to get her seven-year-old son ready for school before the subway ride to work. From her basement apartment in Scarborough, on the eastern edge of the city, to her cafeteria job at a north Toronto high school, it took little over an hour each way.
TORONTO – South Asian woman Renuka Amarasingha was identified as one of the victims of Monday's deadly van attack in Toronto.
It was a long commute, but Amarasingha was glad to have the job. She was a single mother. And, like many immigrants who built new lives in Canada, she carried with her the weight of what she'd left behind. In her case, it was an elderly mother she supported back in Sri Lanka, reported Canadian Press.
On Monday afternoon, Amarasingha was heading toward the subway after her shift when the attacks began.
The white rental van struck them, one after the other. Office workers heading back to their desks after a long lunch. Grandmothers out for a stroll in the sun. College students on their way to the subway. Dozens were hit. Ten were killed. One of them was Amarasingha.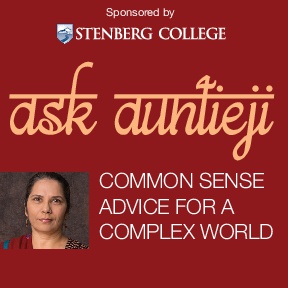 It's not yet known what led a driver of a van to tear down a sidewalk in one of Toronto's busiest areas, plowing down dozens of people in its path. Alek Minassian, 25, is in custody facing a slew of charges for murder and attempted murder. Also not known is the full list of those who were hurt or killed. So far, six of the 10 killed have been identified by family and friends. Of those who were injured, few have spoken out.
But as new names and faces of the victims have emerged, one thread appears to tie many of them together: Like Amarasingha, many of them had come from other places.
In Scarborough, friends of Amarasingha have also spent the past two days speaking with the woman's family in Sri Lanka. They were initially upset that the woman's body wouldn't be sent back to Sri Lanka, as is customary in their culture, Mr. Rathanasiri said . "But they understood it is difficult," he said.
The members at the temple have also discussed what could have caused someone to attack the city so many of them have adopted as home.
"I don't know what kind of purpose this man has," Rathanasiri said . "This is a peaceful country. Canada is a peaceful country."​
Courtesy Canadian Press