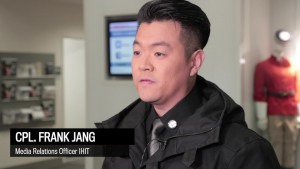 "In order to further the ongoing homicide investigation, investigators are confirming 24-year-old Lovepreet Singh Dhaliwal of Abbotsford was the victim of homicide. It is still early in the investigation but investigators believe Mr. Dhaliwal's murder was targeted.," IHIT said in a press release Saturday
By PD Raj – DESIBUZZCanada Senior Writer
ABBOTSFORD –Another Indo-Canadian man has been killed in Gangland violence on Friday.
The Integrated Homicide Investigation Team has identified the victim of homicide in Abbotsford as Lovepreet Singh Dhaliwal .
"In order to further the ongoing homicide investigation, investigators are confirming 24-year-old Lovepreet Singh Dhaliwal of Abbotsford was the victim of homicide. It is still early in the investigation but investigators believe Mr. Dhaliwal's murder was targeted.," IHIT said in a press release Saturday
On January 19, 2018 at 6:30 p.m., the Abbotsford Police Department received multiple calls of shots fired in the area of Ridgeview Drive and Promontory Court. Police arrived on scene to find Dhaliwal with gunshot wounds. The victim was pronounced dead at scene and IHIT was called in.
A black Acura TL was identified leaving the scene immediately after the shooting. A vehicle matching that description was later found burnt in Langley in the 22300 block of 61st Avenue. Investigators would like to speak with anyone that has information regarding this vehicle.
IHIT continues to work closely with its partners from the Abbotsford Police Department and the B.C. Coroner's Service to gather evidence.
Corporal Frank Jang of IHIT says, "There are people who knew Mr. Dhaliwal that may have information that could help us solve his murder. I urge these individuals to come forward and speak with IHIT."
Anyone with information is asked to call the IHIT information line at 1-877-551- IHIT (4448), or by email at ihitinfo@rcmp-grc.gc.ca.
Should you wish to remain anonymous, please contact Crime Stoppers at 1-800-222-TIPS (8477).